Hi friend. I'm Lauren. I am the human heart behind Brick House in the City and I am SO glad that you are here. First and foremost, I am daughter of Christ. I desire to know God and to serve God and that is the driving force behind everything that I do. I am a smitten wife, a googly-eyed mother and the family that surrounds me keeps my heart whirling and reeling.
Most days you can find me chugging lukewarm coffee and orchestrating a fine mess with my four kiddos, Violet, Oliver, Jude, and Charlie. Hence, my motherhood motto 'embrace the chaos and choose joy.' This motto is evident to any lovely soul that comes to our home.
I couldn't do this motherhood and small business owner gig without the unwavering support of my incredible husband who is always willing to lend me an ear as I spill about my big ideas and reassures me with a confident, "You've got this." I am obsessed with cheese, randomly quoting The Office, and big, heavy, blankets.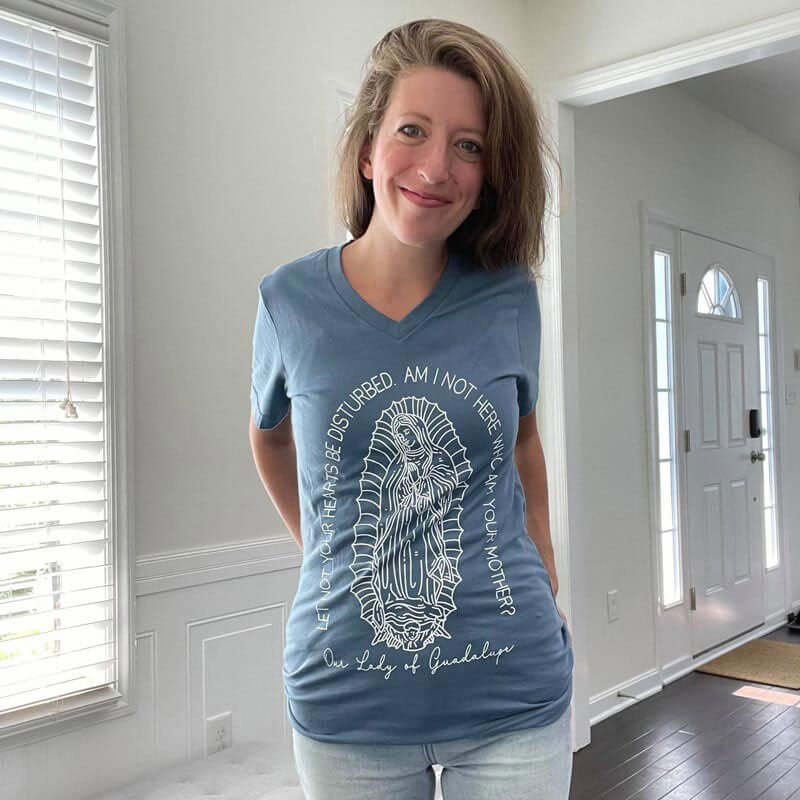 In this mini-documentary with The Catholic Woman Non-Profit,Brick House in the City founder and designer Lauren Winter talks about the inspiration for her original Catholic-themed artwork, t-shirts, and home decor as well as her passion for fellowship with Catholic women.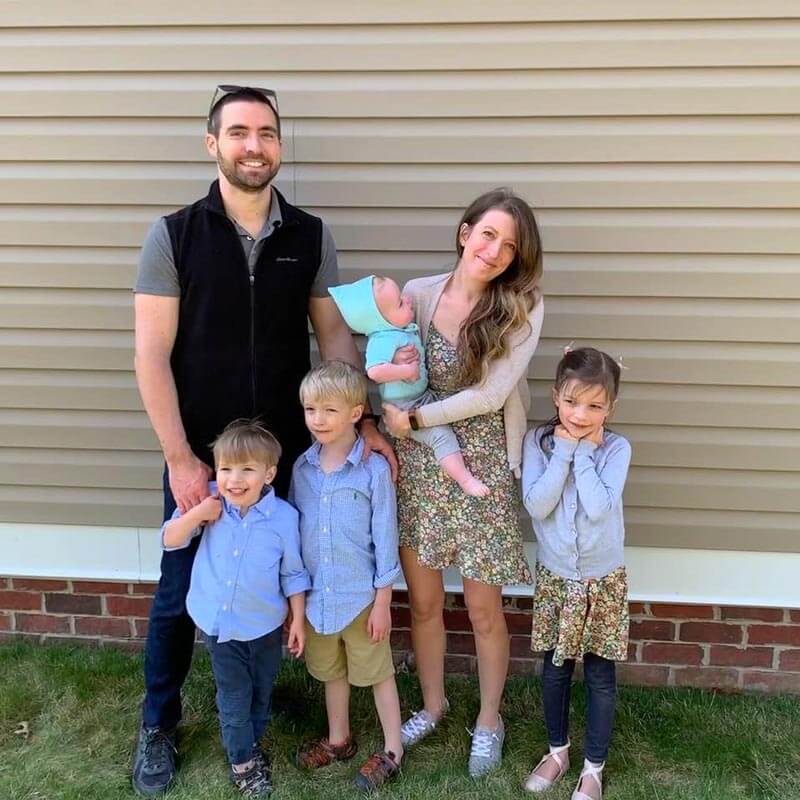 Enough about me. Let's talk about my other baby, Brick House in the City, which was born out of a desire to love and serve fellow Catholic women. It is my desire to help other women discover and treasure their home in the Catholic Church, something that I am continuously rediscovering myself. I want my fellow Catholic women to know that they don't have to fit a mold to fit in the church and that they can be authentically who God created them to be.
I design and create products for Catholic women who want to be a light of Christ in their own little corner of the world. When you wear a Brick House in the City t-shirt and someone asks you what it means, BOOM - you have become a part of the new evangelization, ladies, and have the chance to share about our beautiful faith.
When I create my Catholic t-shirts and other products, I keep in mind how I desire to be inspired during my day to day life. I hope that when someone wears one of our t-shirts or uses one of our Catholic home decor items, that it not only lifts their spirit but also guides their heart to a more meaningful and prayer-filled day.