The majority of the feedback from our customers is that our Catholic t-shirts and sweatshirts run true to size. While you can find the measurements for each product in the individual listings, we also wanted to provide a visual guide to help you pick the best fit. Our customers love how soft and comfortable our apparel is. They love the casual fit and how easy each product is to style. You don't have to sacrifice style for comfort with us.
Small
Annie, Mary, and Danica are wearing size small in the unisex cut.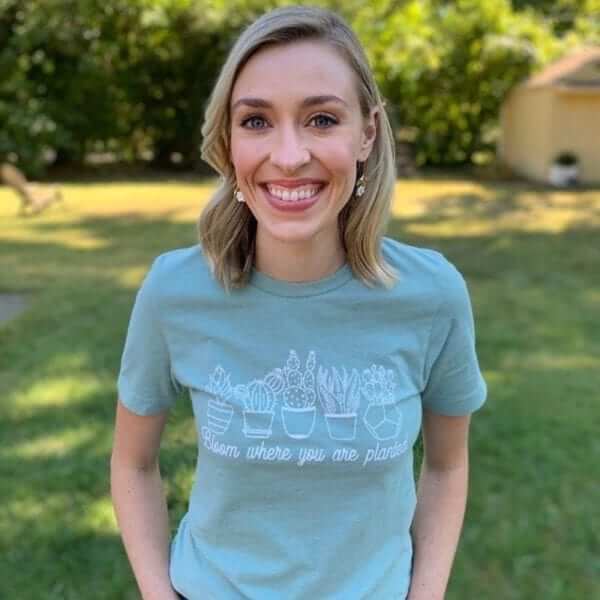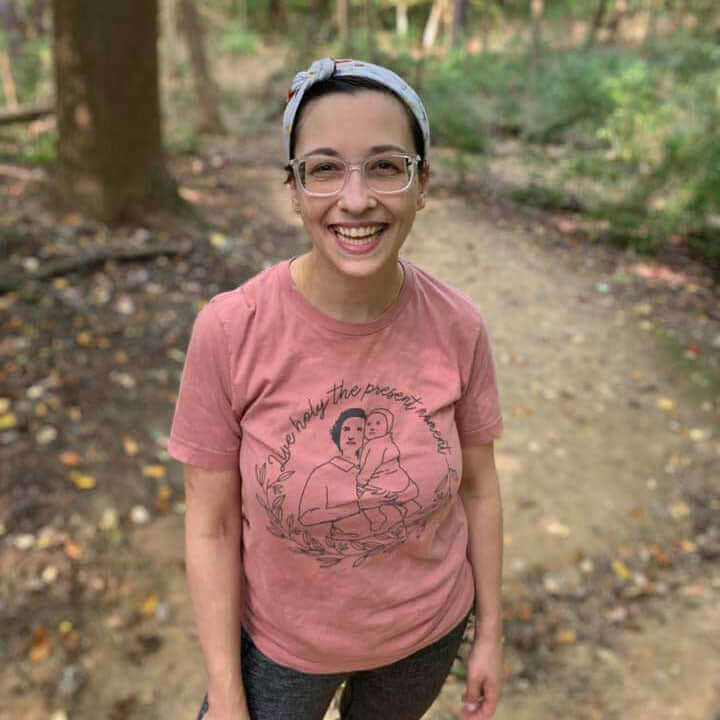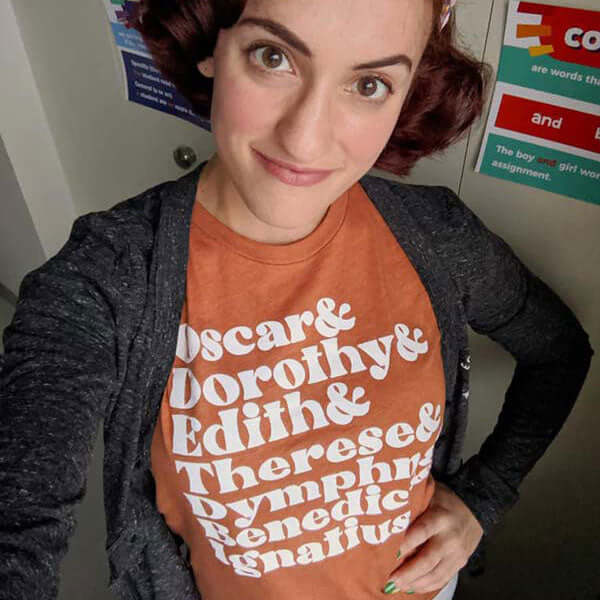 Medium
Mandy, Emily, and Grace are wearing a size medium in the unisex cut.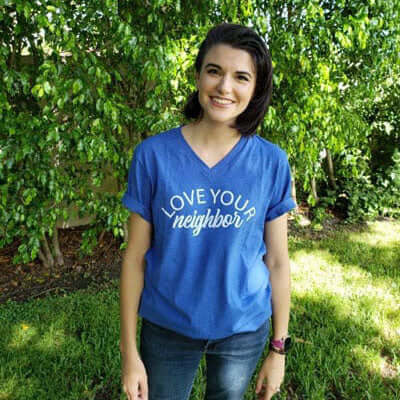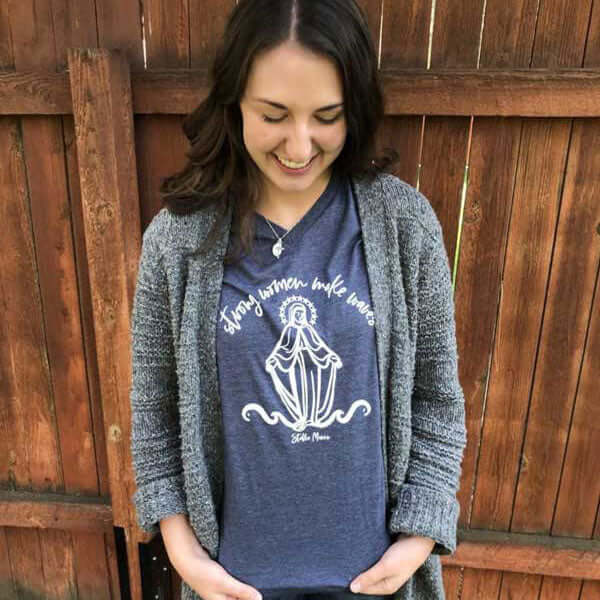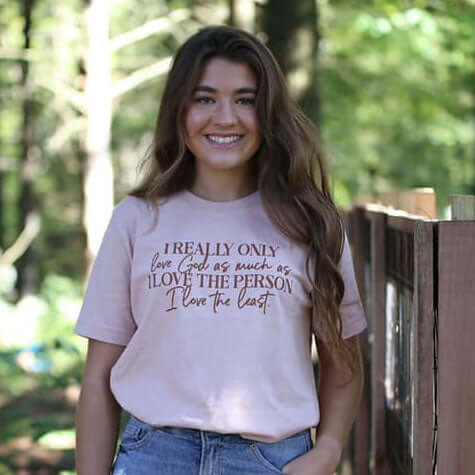 Large
Marcia, Misty, and Clare are wearing size large in the unisex cut.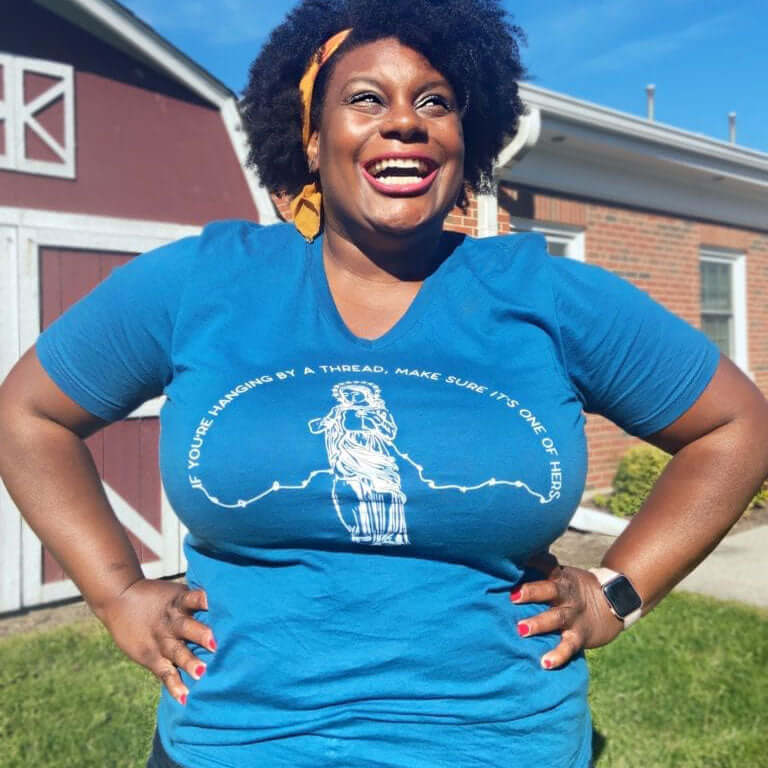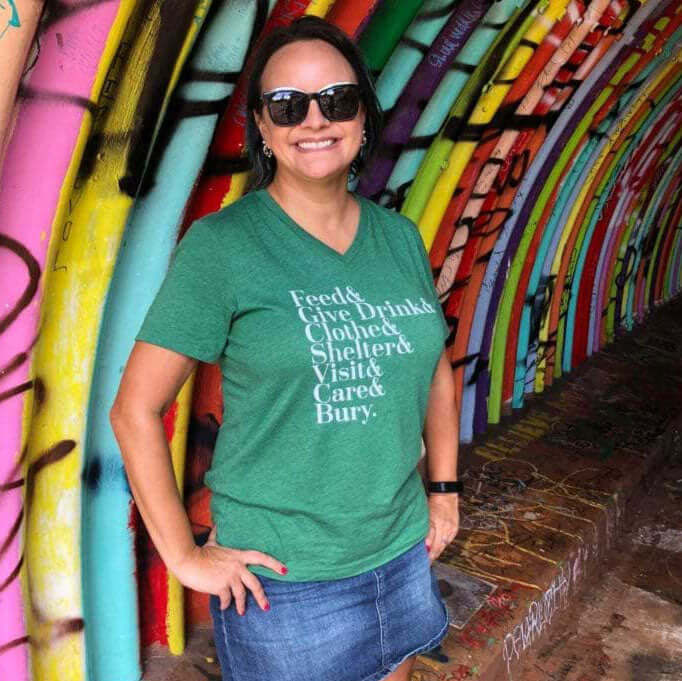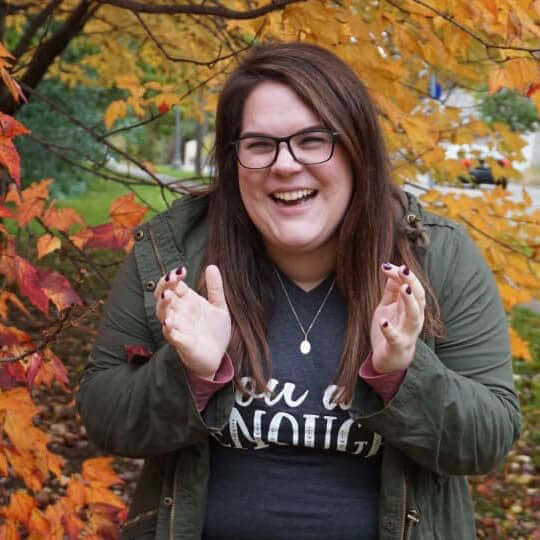 Extra Large
Hannah, Sarah, and Valerie are wearing a size extra large in the unisex cut.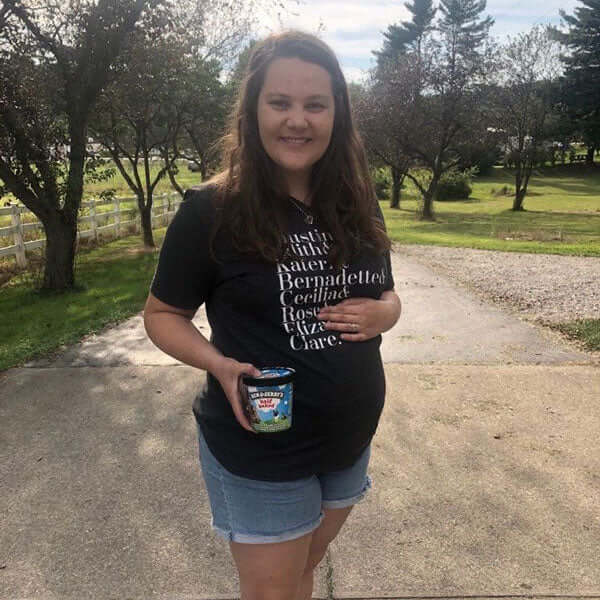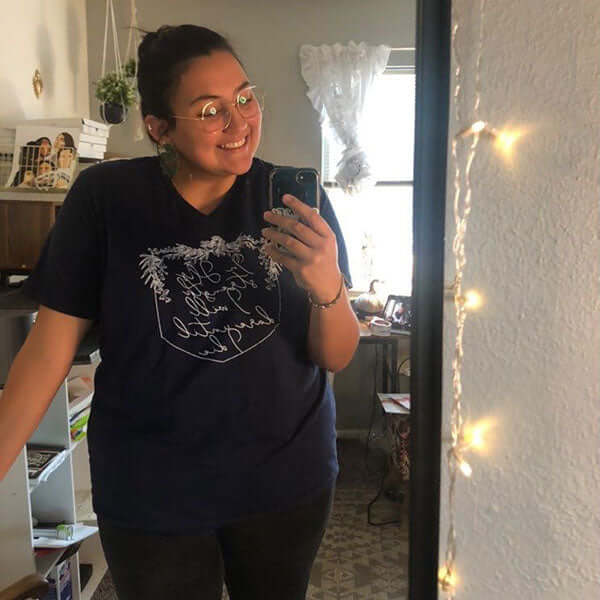 2XL
Bonnie, Brittani, and Natalie are wearing a size 2XL in the unisex cut.